Dichroic Fused Glass Pendant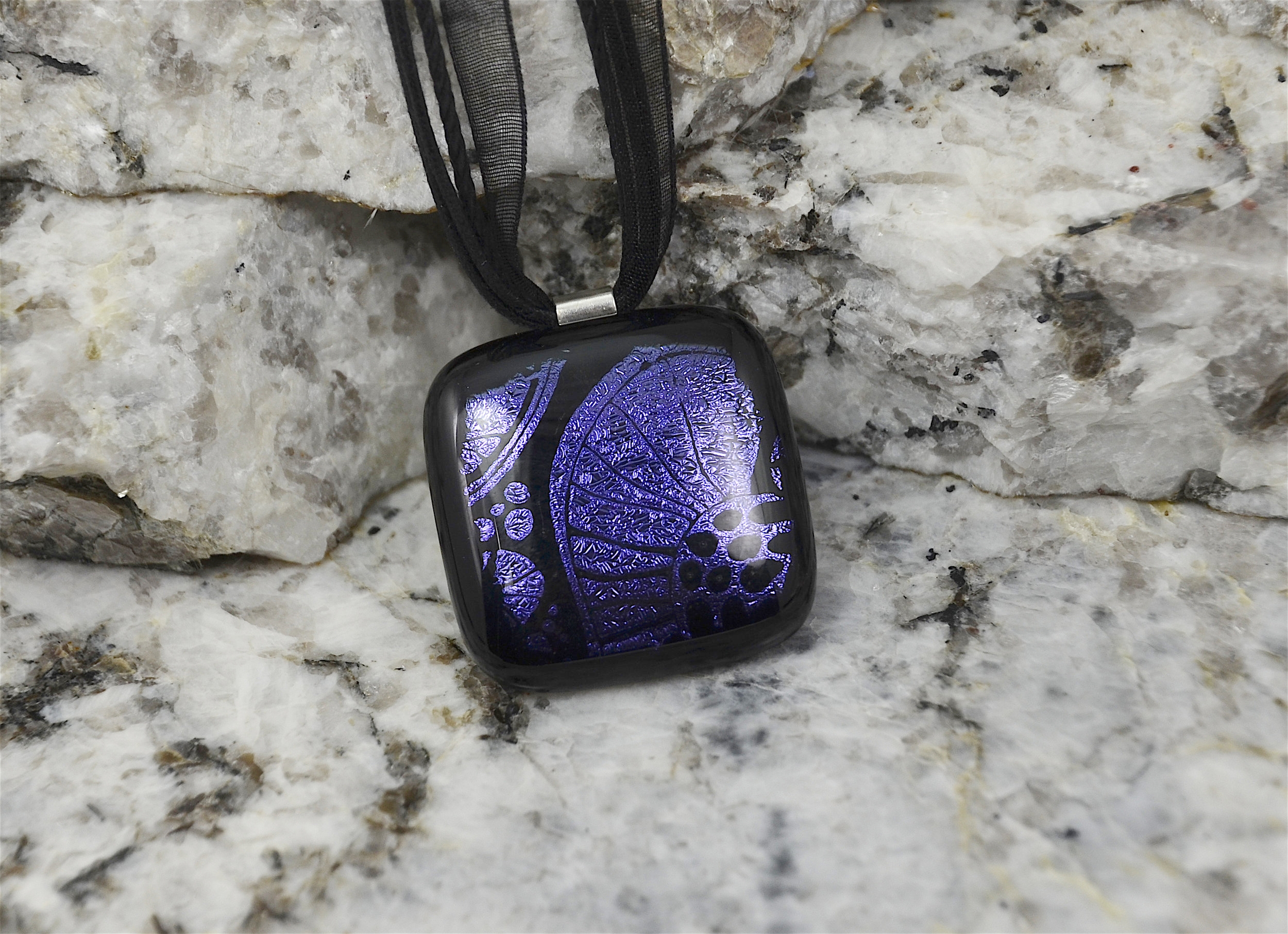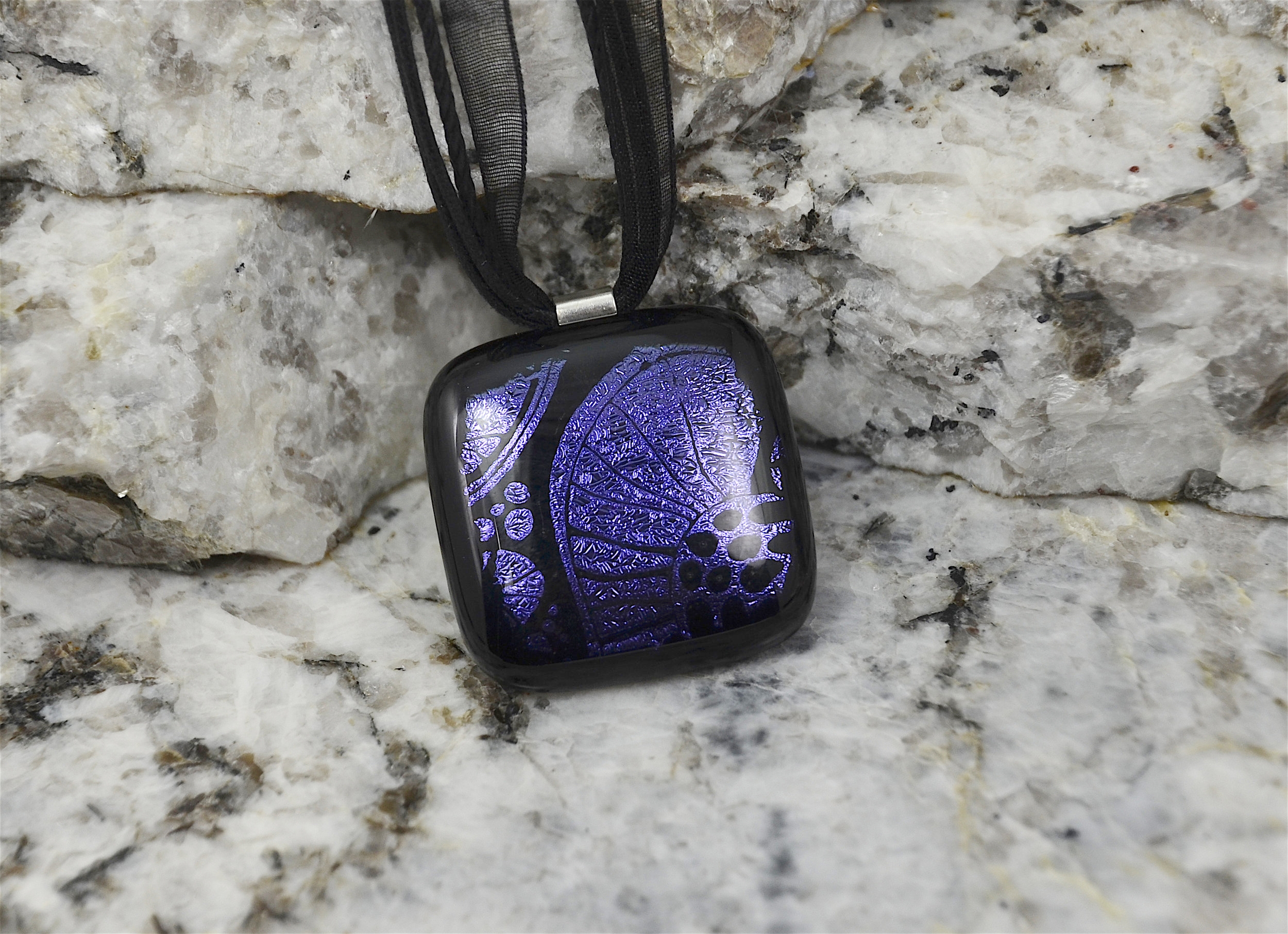 Dichroic Fused Glass Pendant
Simply stunning, this unique pendant features original artwork that has been etched into the dazzling dichroic glass. Layers of glass fired and fused together in the kiln give these pieces unequalled shine, dimension and visual appeal. Add charm to elegant attire or dress up that more casual outfit with this exquisite, truly one of a kind treasure.
The pendant, measuring approximately 1.25" x 1.25", is handcrafted of glass, the sterling silver bail opening is 3mm and strung on multiple strands of ribbon and cotton cording. The length is 26" and can be tied to any length you choose. Dress up your pendant by interchanging it with a sterling silver chain available here.
**Please note that each necklace is individually hand crafted and is the only one of its kind. To maintain silver finish, the bail may require a quick polish with a jewelry cloth from time to time - available here.